#1

What are polymer chains?
Elastomers such as NBR, FKM or FFKM consist of so-called polymer chains. A polymer chain consists of many individual monomers.
In turn, monomers consist of individual molecules that are joined together by covalent bonds.
So much for the theory, but why is this important to know about O-rings?
The polymer chains can always be used to make a statement about the media resistance of a material. The carbon atom (abbreviation C) forms a bond with other atoms and the decisive factor here is which other atom the bond was formed with.
#2

Two prominent examples of materials
Hydrogen bonds as with NBR O-rings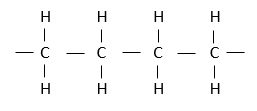 Fluorine bonds as with FKM O-rings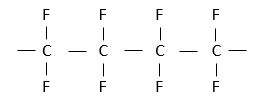 The bond between fluorine and carbon (e.g. FKM) is significantly stronger than the bond between hydrogen and carbon (NBR).
So if we know the polymer chains, we can already make a statement about the media resistance of an elastomer.
DO YOU HAVE ANY QUESTIONS?
THEN PLEASE WRITE TO US!